<!BODY BGCOLOR="#FFE6CC" TEXT="#000000" LINK="#0000EE" VLINK="#551A8B">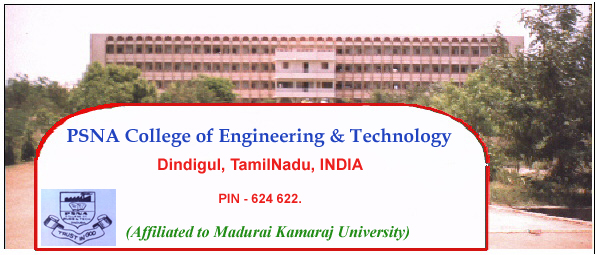 ---
---
| | | | | | |
| --- | --- | --- | --- | --- | --- |
| Website started on: | 18 August 1999, | Last updated on: | 27 Feb 2005, | For feed-back: | psna@mailcity.com |
---
The 1995 batch reunion is currently being planned. Please click here for more details.
The Bangalore & Chennai Chapters of PSNA Alumni Association were inaugurated last year.
Please click on the links to see some of the snaps taken.
---
Disclaimer
This is not an official web-site of the institution.It is maintained by the alumni of the college.
The information provided here is from the alumni and the institution's official website.
The college authorities can be contacted for updated information.

---