---
News
News items common to the old students of PSNA College are hosted here.
To post information, please contact the web-site administrator.


---
---
PSNA CET Alumni association cordially invites you for a get together of the alumni association of our college at 10.30.a.m.on Saturday the 24th February 2001 at the college premises. Tmt.K.Dhanalakshmi, Chairperson has kindly consented to be the Chief Guest. Dr. P. Marimuthu, Principal will preside. Thiru. R.S.K. Raguraman, Thiru. R.S.K. Lakshmana Prebhu, Thiru. R.S.K. Sukumaran, Directors will felicitate. Please confirm your participation through e-mail/fax.

Phone :0451-433477/433499/54349
Fax : 0451-54249
e-mail :psnaalumni@yahoo.com
---
02 February 2001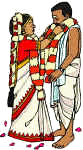 ---
31 August 2000
Satish Kumar, 1995 Mech is getting married on 3rd September 2000 to Ms. Uma.
email: satiskumar@onebox.com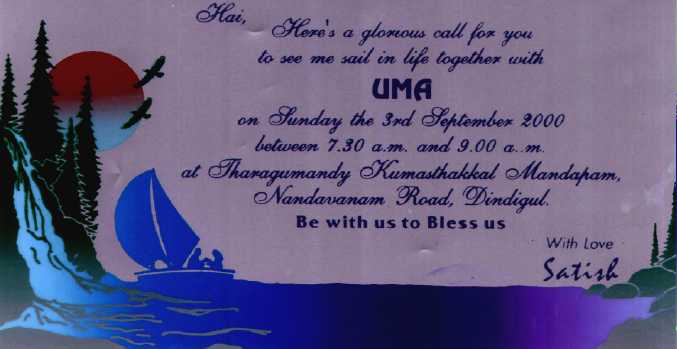 On behalf of all alumni, the web-master conveys his warm regards and best wishes for a happy and prosperous married life to Satish and his better half.
---
29 September 1999
Chat Room
A Chat Room has been included on the website. This is exclusively for PSNA Alumni. Please check
whether any other alumni is on-line when u browse.

Happy Chatting !!!
---
24 September 1999
"Search" Option
A Search option has been added on the opening page to help the alumni in searching for information/friends on the PSNA website.
---
08 September 1999
Registration Form introduced
A Registration Form has been designed for the alumni to include their names on this web-site.
---
31 August 1999
Group mail started for PSNA Alumni:
Please go to the following page and register your name: PSNA Alumni
(Note: This registration is only for the group mail. To register
your name on this web-site, please use the Registration Form).
---
20 August 1999
Web site created for PSNA Alumni
This is the site that u are browsing !
---
18 August 1999
New eGroup started for PSNA 1995 Batch:
: All friends of 1995 batch please register for the PSNA alumni group mail common for all batches shown above.

PSNA 1995 Batch group mail.
---
Last updated on: 31 August 1999